Live at The Laura
Located within East River, the 150 acre waterfront mixed-use development in the Historic Fifth Ward, The Laura is a five story, modern-industrial multifamily community of 360 apartment homes designed to adhere to every convenience right outside the resident's door.

Opening 2023!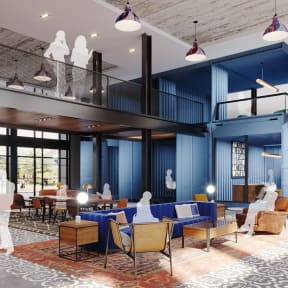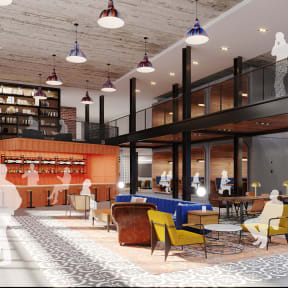 The Laura
With Houston's soaring skyline framing your view, and signature green space at your doorstep, your apartment at The Laura delivers a lifestyle second to none. Your lofty flat is ready for your inspiration with raw, honest materials and tasteful infusions of color that fuse contemporary urban excitement and a bold industrial history with a beautiful natural setting.

Walk or pedal to cafes and shopping, jog or bike the Buffalo Bayou trails. Historic neighborhoods, farmers markets, festivals, live music, and street art are all part of The Laura's rich cultural tapestry.

There's room for you at The Laura.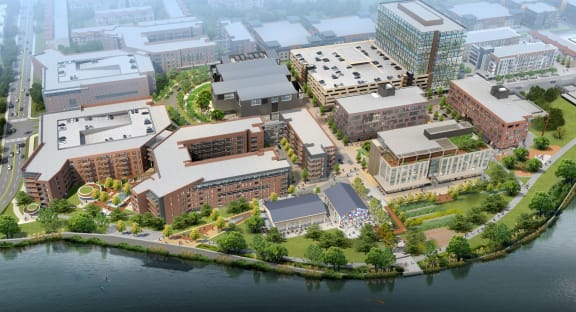 East River
Rising along Buffalo Bayou, East River is channeling the city's energy and spirit into a mixed-use development just minutes from downtown. Exceeding 60 city blocks (150 acres), East River is Houston's largest redevelopment site in the urban core. Situated with two historic neighborhoods, the Historic Fifth Ward and Second Ward, East River reconnects the urban fabric to over 6,000 feet of water frontage along Buffalo Bayou.

Phase I of the project began construction in September 2021. The first phase of East River will include 360-unit apartment complex, The Laura, 110,000 square feet of retail, 250,000 square feet of office space, 3 acres of parks and greenspace, and will be connected to new hike and bike trails along Buffalo Bayou.

Phase I will deliver in 2023.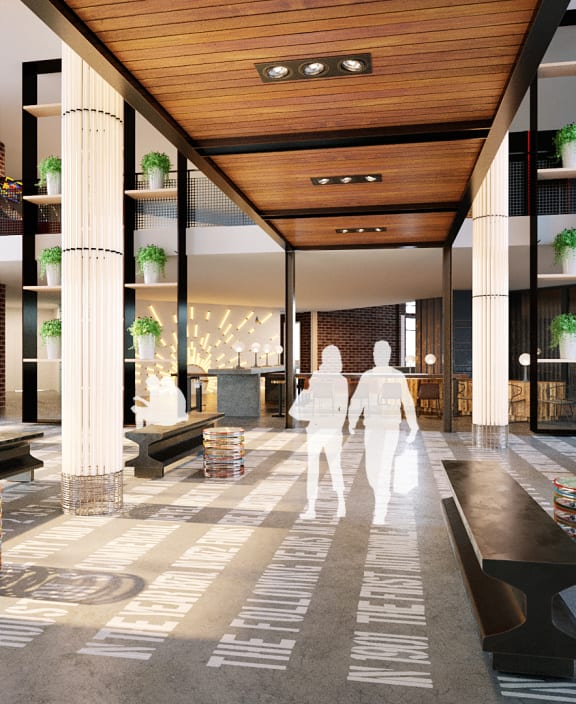 CONTACT US
Ask us anything.